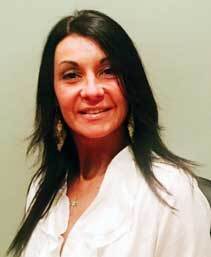 Location: New York, USA
Years with Securitas:
- Sr. Program Manager: 2016-present
My current role: Program Management for the physical and electronic security implementation, design-engineering, administration and coordination of projects at Securitas Electronic Security.
Topic studied and where:
Electronic Security, Madrid, Spain

Why did you apply for the Scholarship?
I wanted to engage in international study to obtain an in depth understanding of electronic security internationally. I wanted to develop relationships with a global team, discussing the accountability that each of us has within the installation experience, and the valuable tools utilized to allow us to leverage success.
What did you learn/gain from the study visit?
The importance of team work and comradery displayed throughout the Madrid office and the uniformity of processes. I was impressed by the quality assurance of the installation process from the start through to completion.
How will you share this knowledge/ experience within your organization?
I will use this experience to benefit my team. I will communicate the processes that are implemented in Spain and that would be beneficial for my team when implementing successful programs.
Get in touch
Want to know more? Share your questions and thoughts in this form and we'll answer as soon as we can.