Social media
If you are interested in following Securitas Group in social media, we have company pages in Instagram, LinkedIn, Twitter and Youtube.
Follow us in social media:

Instagram
Find out how #lifeatsecuritas looks like through real life posts of our offices around the world. Follow us!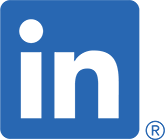 LinkedIn
Stay informed about our latest news, financial reports, podcast episodes videos and quotes from our CEO, Magnus Ahlqvist. Follow us!




Twitter
Keep up to date with real time updates from our latest company news. Follow us!



Youtube
Get to know us better through insightful videos about our people and our work. Follow us!