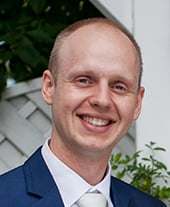 Location: Dublin, Ireland
Years with Securitas:
- Physical Security Supervisor 2015 – 2018
- Securitas Duty Supervisor 2018 – present
My current role: My job entails the safeguarding of personnel, property and classified information through the implementation of security procedures.
Topic studied and where: Technical Surveillance Counter Measures (TSCM), Houston, U.S.A.
Why did you apply for the Scholarship?
My intention was to improve and widen the scope of my Technical Security knowledge, which is vital in the digital age going forward.
What did you learn/gain from the study visit?
During my study visit, I attended a simulated Technical Surveillance Counter Measure (TSCM) course and had the opportunity to use the latest TSCM equipment. I learned about the procedures and importance of preparation of layered physical and technical security measures. TSCM is a de-bugging service, where a surveillance team thoroughly sweeps the venue(s) to find any electronic surveillance/eavesdropping devices.
How will you share this knowledge/ experience within your organization?
Newly acquired skills can be related through briefs and training with the other members of the security team. Knowledge shared in this manner will enhance morale, increase individual ability and add to the already cohesive team spirit.
Get in touch
Want to know more? Share your questions and thoughts in this form and we'll answer as soon as we can.