Input and risk identification
The yearly risk assessment process starts with risk identification and prioritization.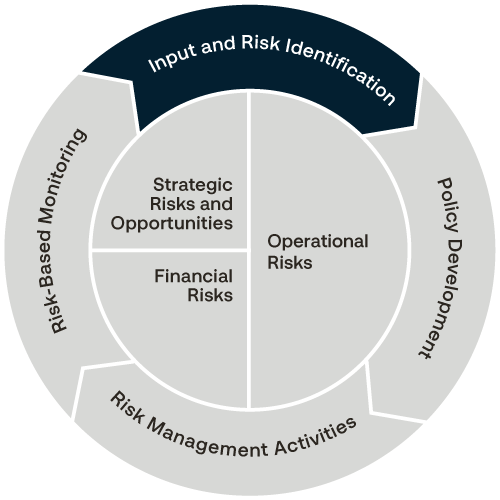 The major risk focus areas for the coming year are decided by the ERM Committee which includes representatives from Group Management. These risks will have a special focus by the Group Management team the coming year. Additionally, a number of other risks are identified for which the company assigns special focus the coming year, but which are treated on a continuous basis by the divisions and countries and are monitored as part of the overall ERM process.
The yearly risk assessment process is coordinated by the risk organization led by the Group Risk function. The Group Risk function is also responsible for maintenance of the risk register, which is updated annually primarily based on input from all levels of the internal organization but also based on the external factors such as macro-economic factors.