Policy development
Next step in the process is to assess whether new policies need to be created or existing policies need to be updated. This is done by using all available input from internal processes, including yearly risk assessment and business plans, but also external such as changing regulations.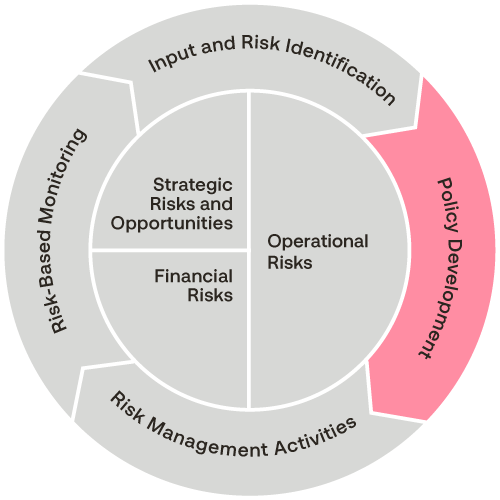 Securitas Group Policies, which is one of the cornerstones of Securitas ERM process, establish the framework for all policies and compliance monitoring In the Group. The Group Policies are developed by management and key policies are approved by the Board. A general policy update is released after the statutory Board meeting in May every year, but specific policies are also issued when necessary throughout the year.
Some of the key policies adopted by Securitas that are relevant from a governance perspective are the Group contract policy, Securitas' Values and Ethics Code and the Corporate governance policy.